Getting Started with eClassLive
Preparing to Use eClassLive (Adobe Connect)
Below are the steps that you will need to follow before you deliver or participate in session on eClassLive. It is recommended that you follow these steps in advance of your first session. These steps are for everyone: hosts, presenters, and participants.
1. Ensure that you are at the computer on which you will attend your eClassLive session, and that is it connected to the Internet.
2. Make sure you have Adobe Flash Player installed on your computer system. Adobe Flash Player can be downloaded for free from: http://get.adobe.com/flashplayer/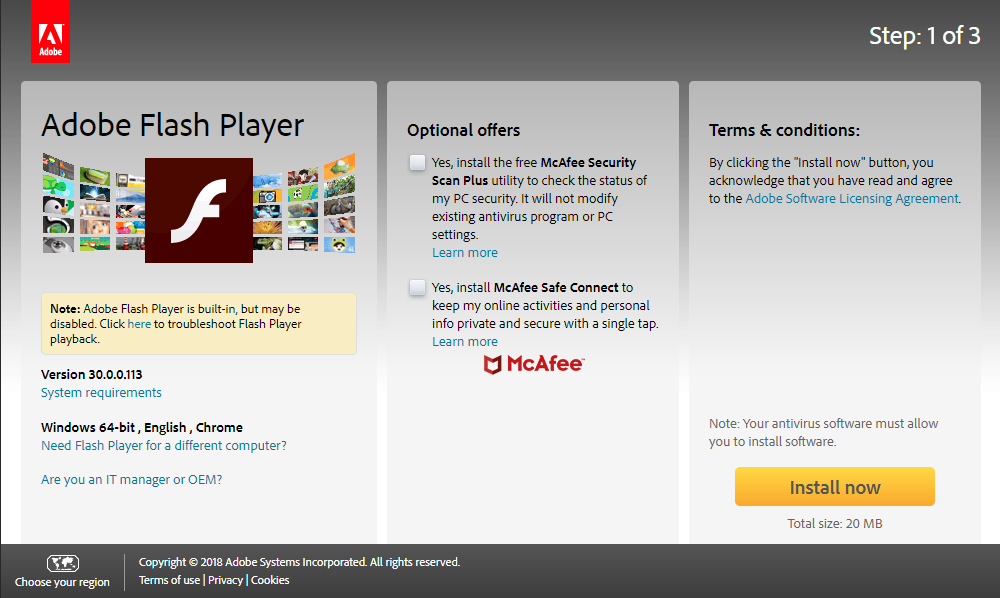 3. Run the Adobe Connect System Test: https://connect.srv.ualberta.ca/common/help/en/support/meeting_test.htm
Note that the help page contains links directly to Adobe Connect documentation which is not compatible with some aspects of U of A's implementation, notably surrounding meeting and user creation as these functions are handled by eClass. The documentation is acceptable for basic eClassLive functionality.
4. Depending on your browser and whether you are an instructor and need to do screen sharing, you may need to install the Adobe Connect Add-in:
5. Ensure that you have a microphone and speakers (either separate external microphone and speakers, or a headset that combines earphones and microphone, or the built-in microphone and speakers found on most newer laptops) to take full advantage of the audio capabilities during the session. Make sure your USB headset is plugged into and detected by your computer BEFORE you join the Adobe Connect session - a known issue sometimes prevents the system from detecting headsets that after plugged in after the meeting has started.
Following these steps should allow you to join any future session without further configuration from the computer you performed this set up with. If you are using a different computer from the one you normally use, you should run these steps again.
Creating eClassLive Sessions (for instructors)

Note: The video tutorial above assumes that you already have a course on eClass where you will be creating your eClassLive sessions. If you do not have such a course (which is the ONLY way to create eClassLive sessions), you can create yourself a Moodle sandbox course on eClass through the course request system (eClass Section Management System). The following article has more details on that process: Using eClassLive Outside of Regular Credit Sections
---