Using eClassLive - Students
Article Last Updated May 2018
Getting Started
Before using and participating in eClassLive meetings, please go through the steps in Getting Started with eClassLive.
Accessing Sessions
Access to eClassLive sessions is available once a meeting host has entered the session - there are no date restrictions for meetings on the system. If the host has not yet entered, or have closed the meeting room at the end of one of your scheduled sessions, you will not be able to join the meeting.
Students in Bear Tracks credit sections will be able to access Live sessions directly through their eClass courses by entering the course home page and clicking on the link for the session identified by the title of the session and the eClassLive session icon ( ) .




Once inside the activity, clicking Join session will launch the online meeting:




External participants, will access via an emailed link to a session. Once you go to the URL for a session, you will see a checked option to 'Enter as a guest'. Enter your name and click the 'Enter Room' button. Once inside the session, if you are going to be doing any content delivery, the meeting host will elevate your permissions.


Participating in Sessions
As a participant, once you have completed the getting started steps above and entered the session, you should be able to hear your instructor through your speakers or headset. If your instructor has uploaded a presentation or is sharing an application, you should see it in the main panel of the session. You can signal the moderator using the buttons in the top left hand panel, type text chat questions in the middle left hand panel, and ask questions using your microphone from the lower left hand panel (if this is enabled).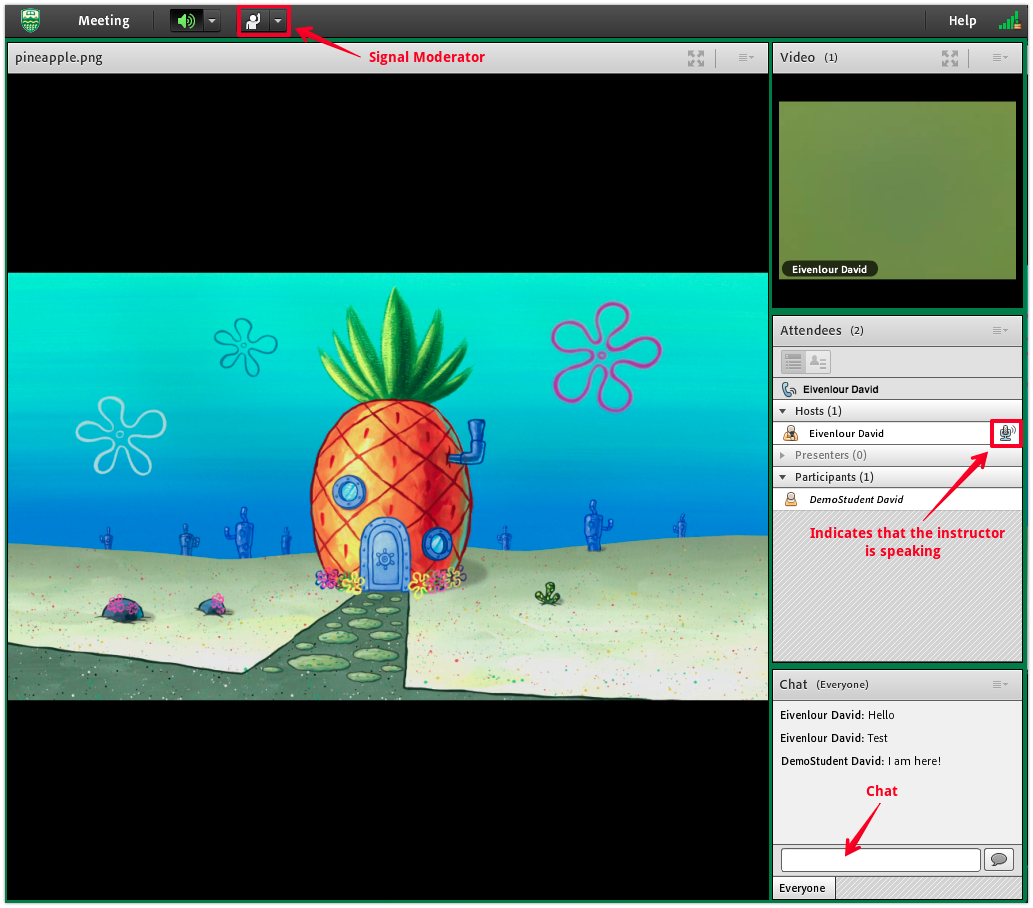 For a video walkthrough of participating in eClassLive sessions (albeit on a slightly older version of eClassLive), watch the following screencast:
---