Pre-recording Lectures Using Stream2
Article Last Updated August 2020
Update: The Stream2 external tool was removed from the activity chooser on August 22, 2020. Videos can still be recorded or uploaded through the eClass editor and embedded in any context where it is available (the external tool is not required for this process.)
This article outlines how instructors can use the Stream2 external tool to record and instantly embed their lectures inside their eClass courses. Please note: at this time, recordings can not be made using Safari - Chrome and Firefox are the recommended browsers.
1. Add the Stream2 external tool to your course:
- Open the Activity Chooser and select Stream2: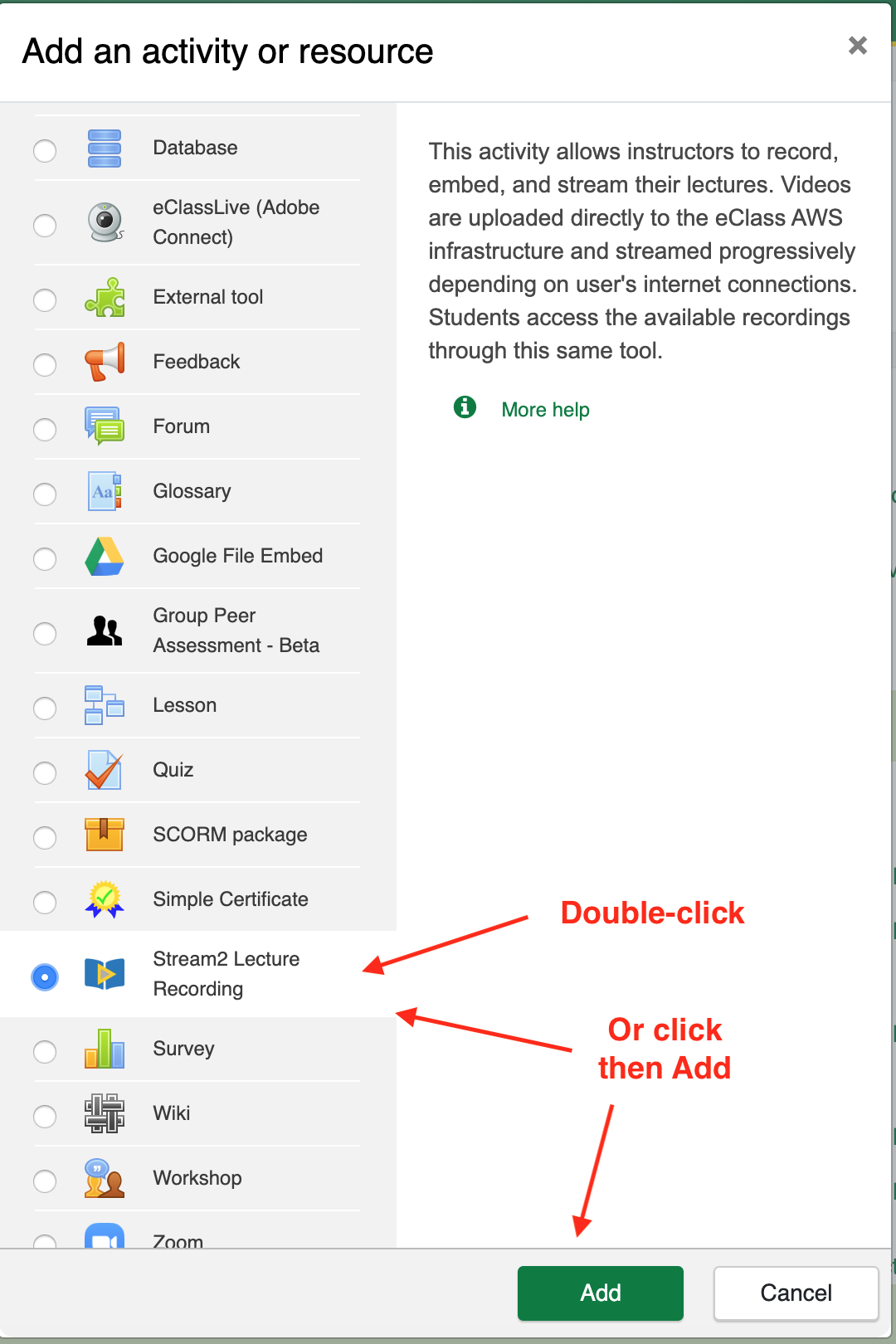 - Enter a name and optional description for the tool. The same tool will be used by instructors to create recordings and for students to view them. All other settings can be left on the defaults. Click Save and Return to course.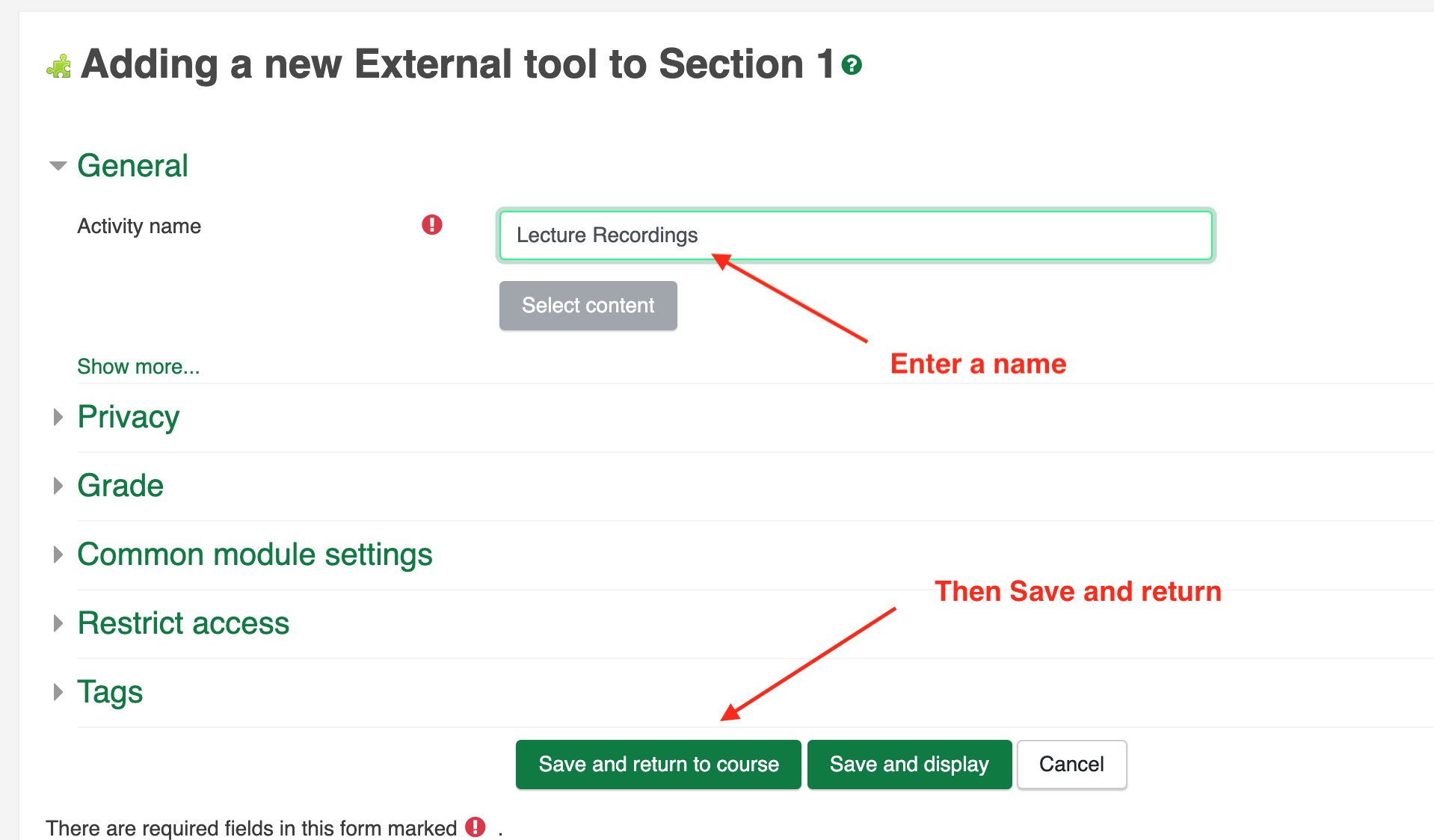 2. When you are ready to create a recording, access Stream2:
- Click the Stream2 tool link on your course main page to launch the list of recordings for your course.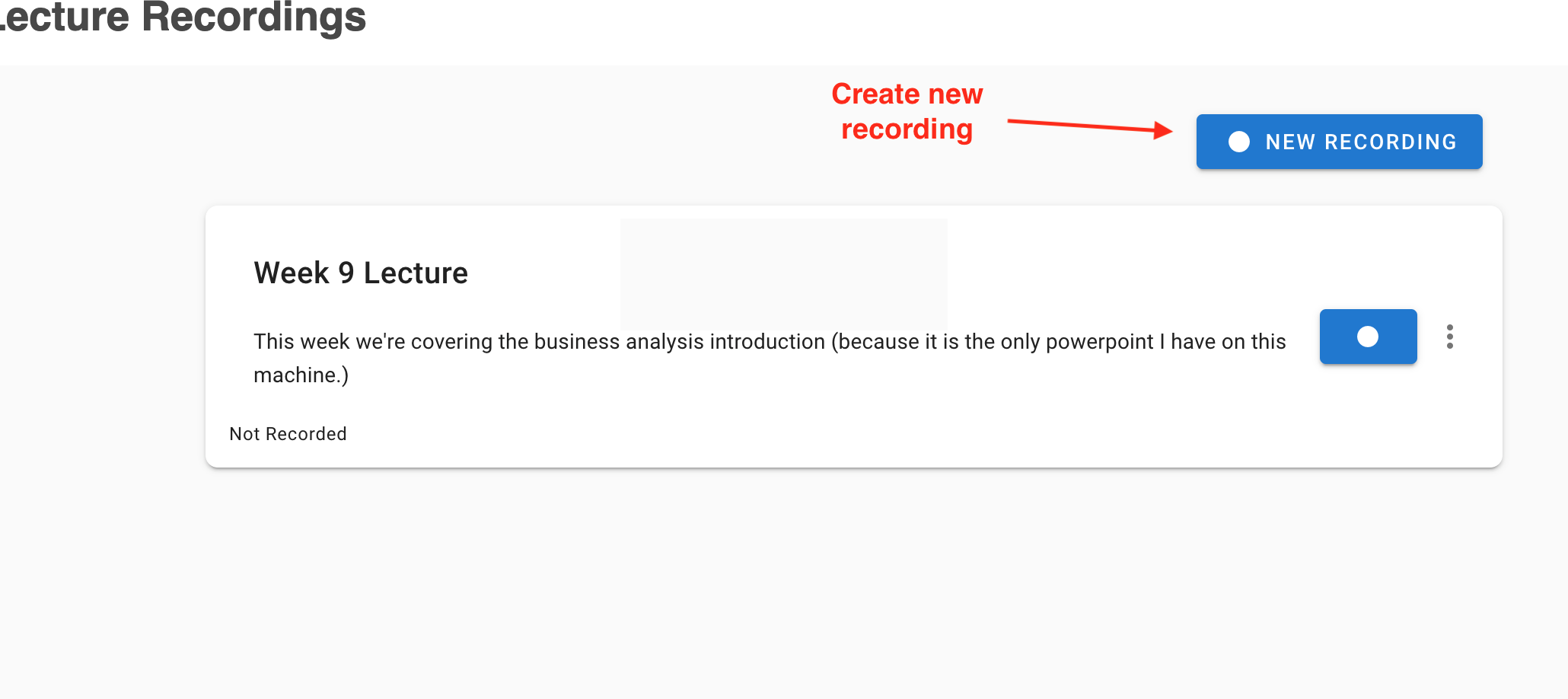 - If this is your first access, you will only see the New recording button. Click there to create a recording. This will launch a dialog to enter a name and a description for your recording. Enter and click Save.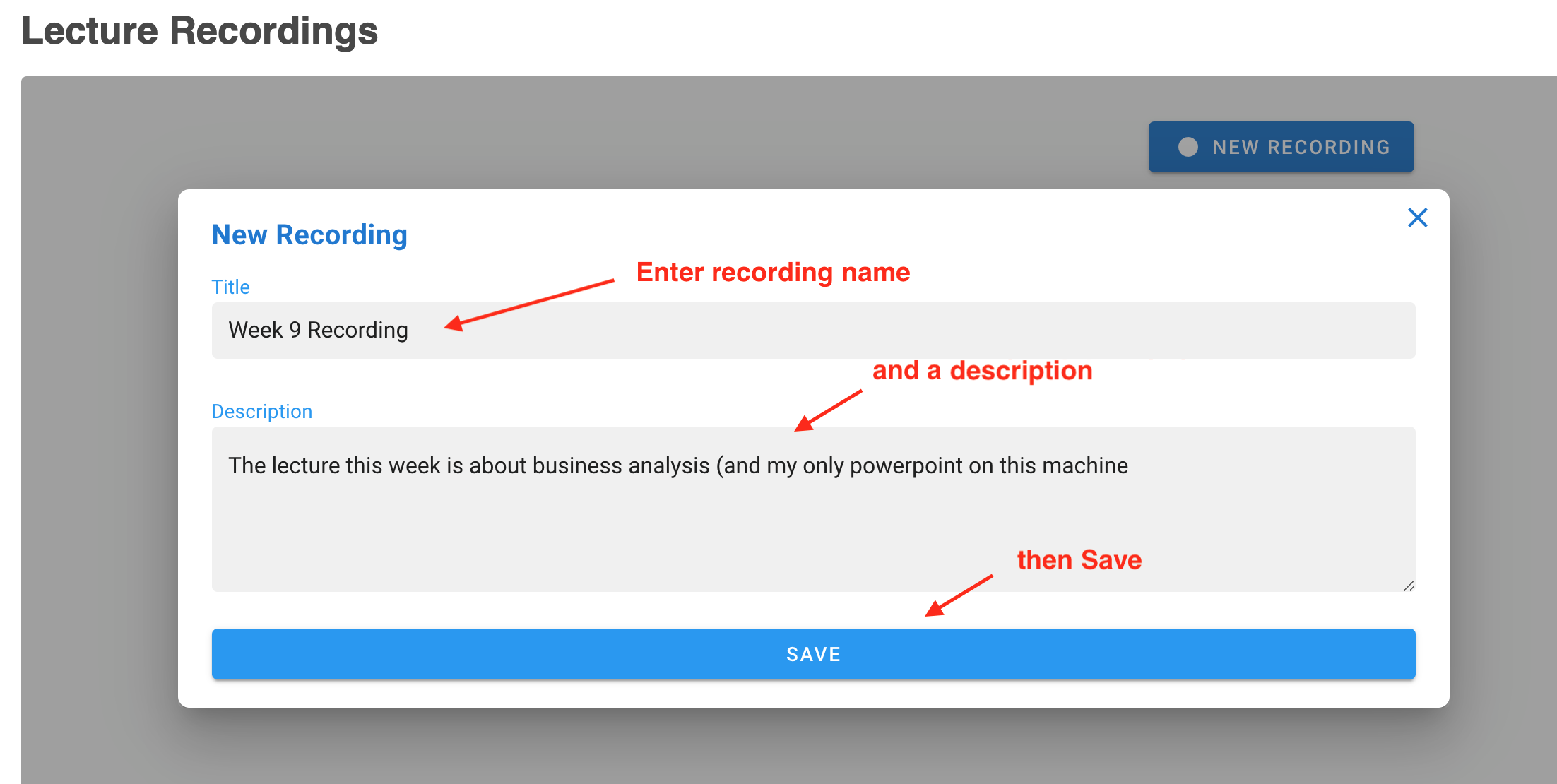 3. Capture your lecture using video or screen recording:
- Click the record button for any 'Not recorded' items when you are ready to begin.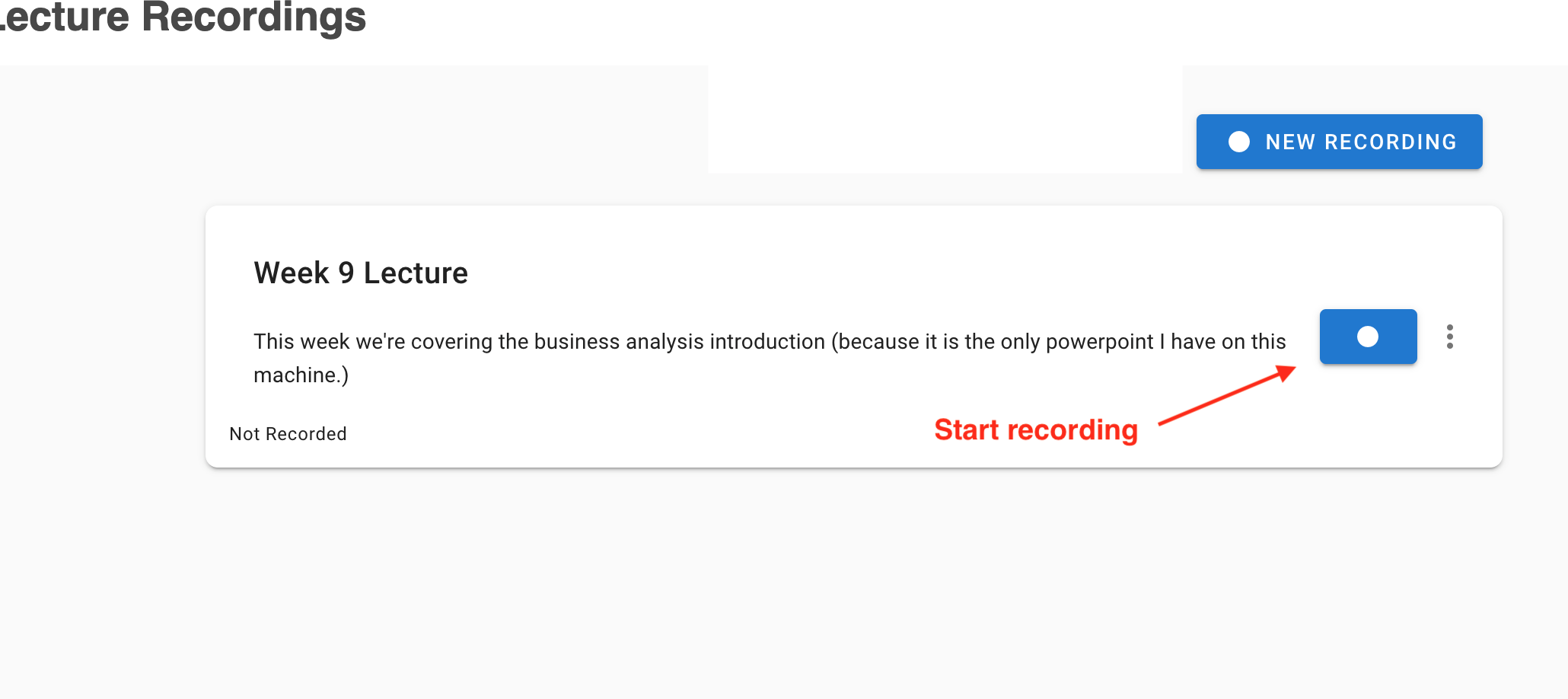 - To edit the title or description of an existing recording, click the 3 dots icon to the right of the record button. This can also be used to delete recordings.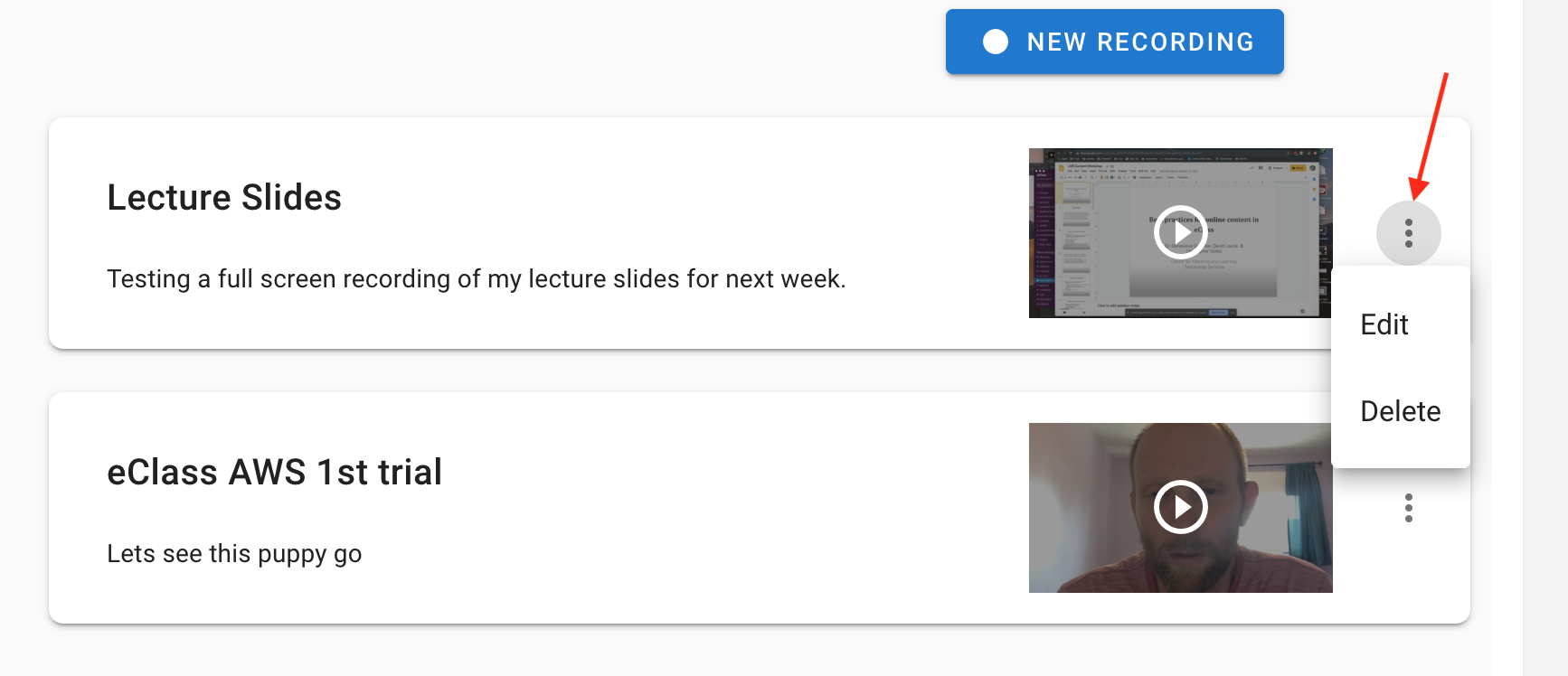 - This will launch the recording controller window where you can select the input: either screen recording with audio or webcam with audio. You also have the option to stream your recording live as you are making it. The recommended practice is to use Stream2 to screen record lectures for students to view later. (Please see the known issues for more details about live streaming.) Click Select Input once selected.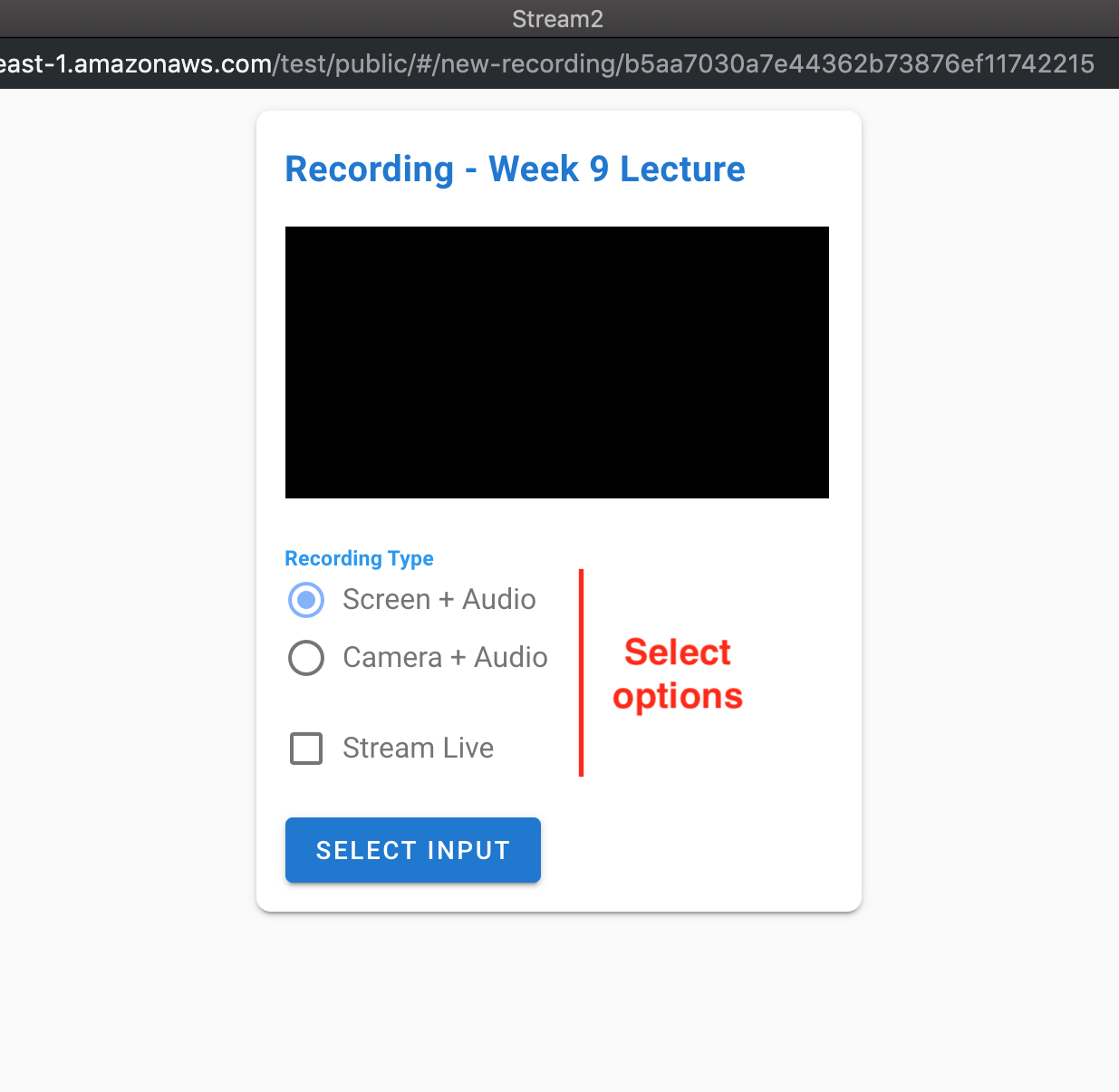 - If you select, video your webcam will be enabled. The first time you record, you will need to give permission for Stream2 to access your microphone and camera.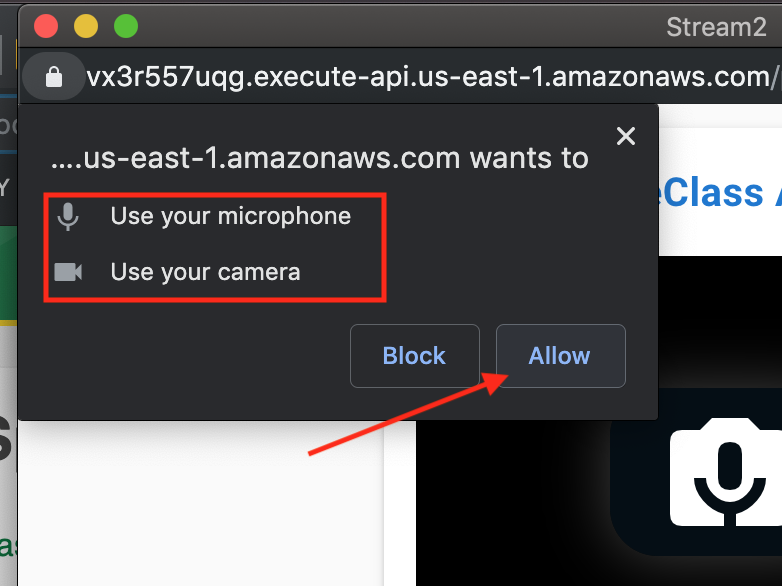 - If you select screen recording, you will see a dialogue to select a region or application. Because of a known issue, it is recommended that you always record your entire desktop at this time.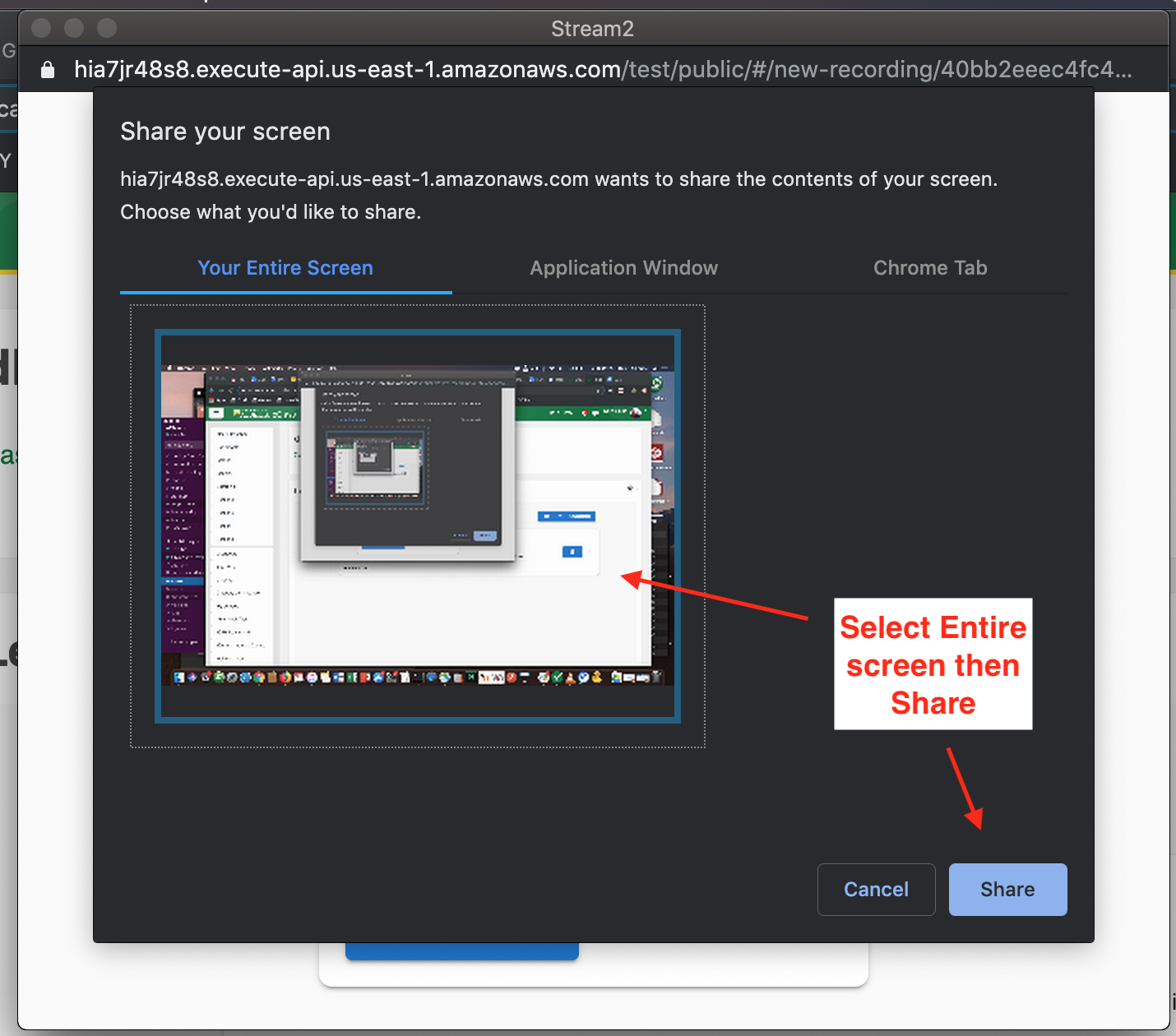 - Once you have selected your input type it will begin sharing that with Stream2 - you will see a preview in the recording controller window and an alert at the bottom of the screen notifying you that your screen is being shared: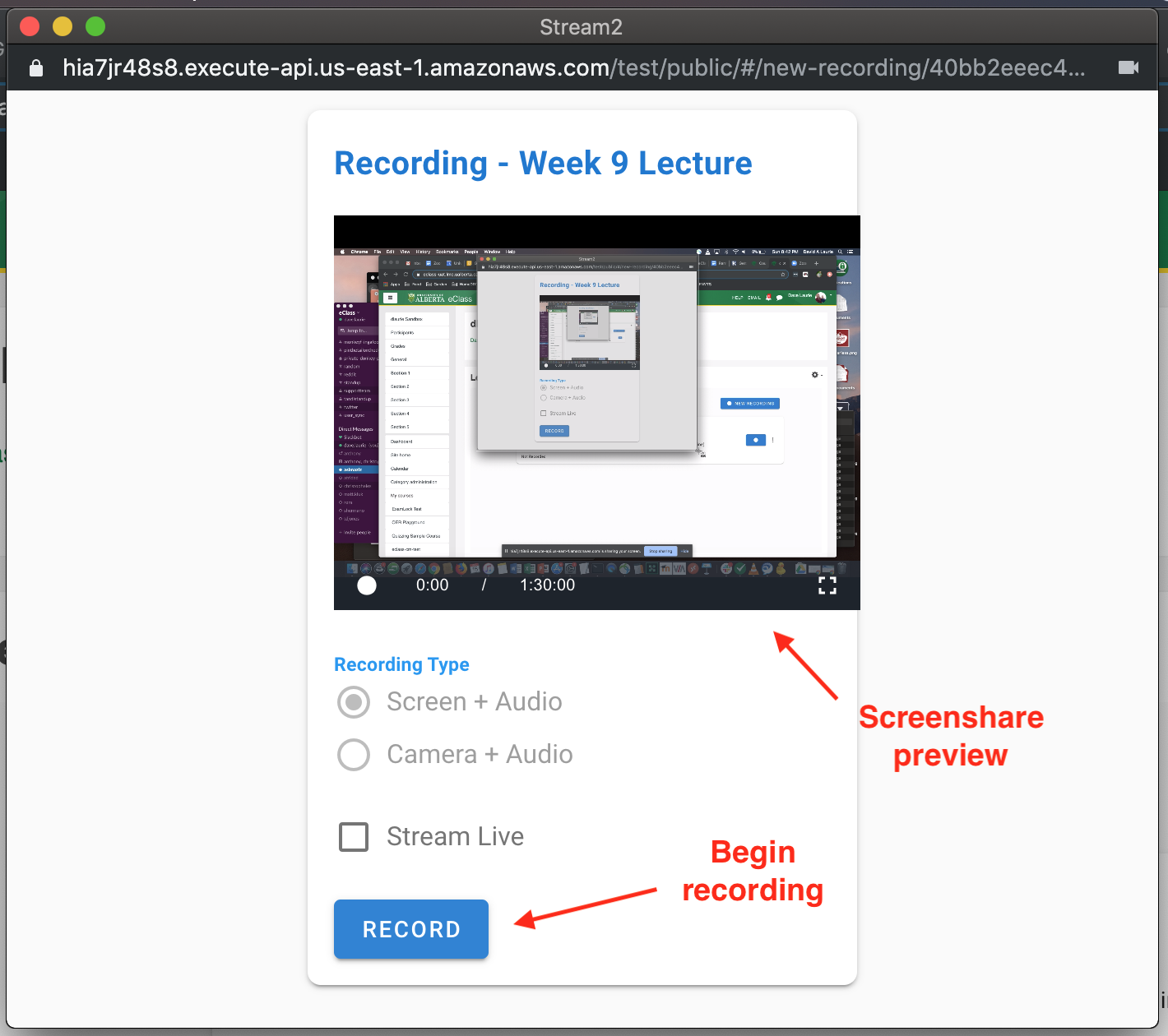 - You can now begin recording when you are ready by clicking Record. This will be reflected on the recording controller window (which may now be minimized or moved but must not be closed during recording) and on the Stream2 recording list in eClass.

- You can now begin speaking and performing the activity you wish to record, eg. delivering a powerpoint lecture. You do this as you normally would.
- When you are finished, locate the recording controller window and click Stop. Your recording should begin uploading automatically. When this is complete, the recording controller window will automatically close.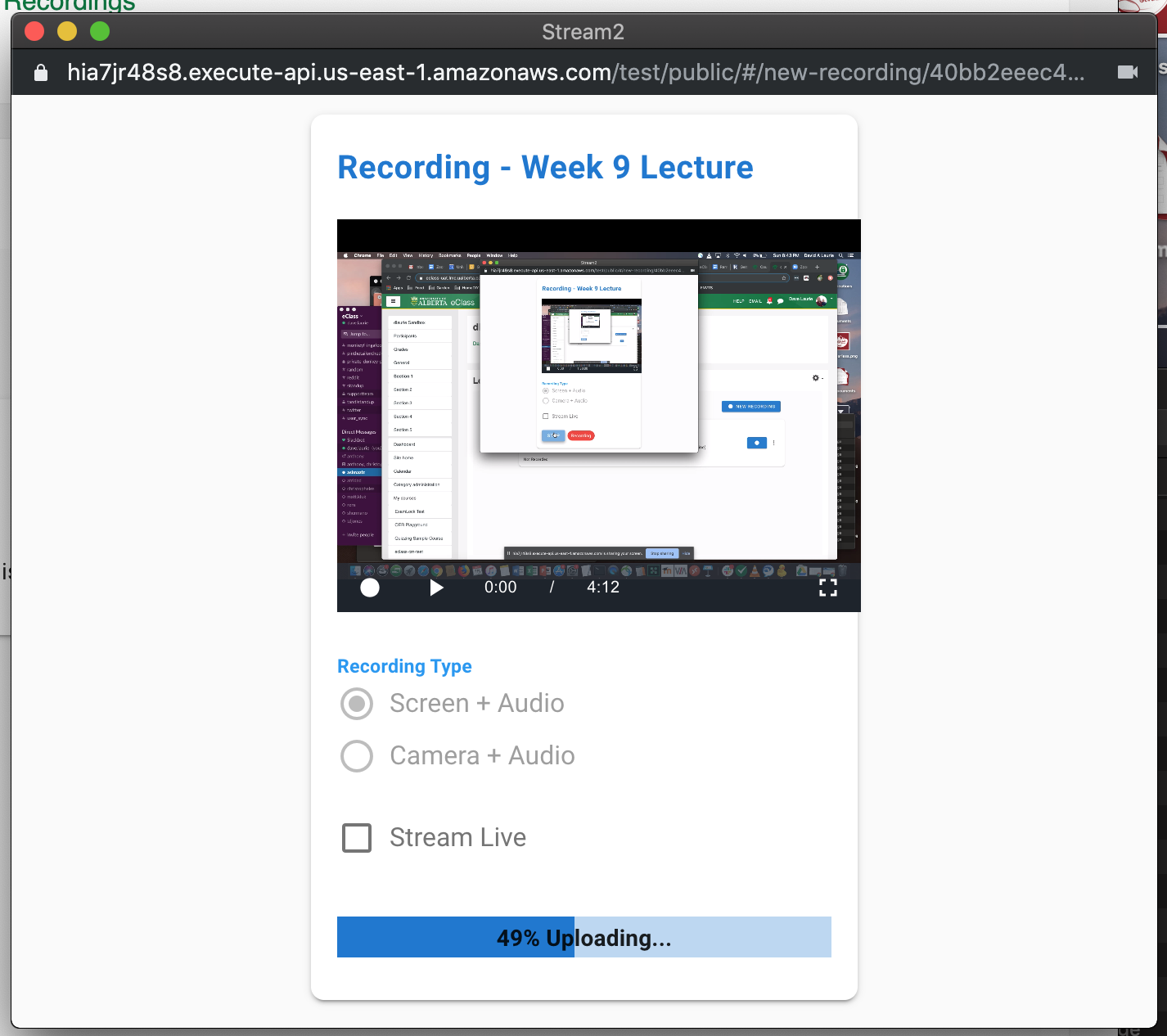 - Now when you navigate back to the Stream2 interface in eClass, you will see that the video is being processed.

- Once this is complete, it will be ready for viewing.
---