Creating and Accessing Zoom Meetings through eClass
Article Last Updated June 2020
This article describes how instructors can create and launch Zoom meetings through their eClass course. Please note that while the main use for Zoom should be to support the shift to fully online delivery of courses, staff and administrators can use the system if Google Meet will not meet their needs. Follow these instructions for creating online sessions outside of regular Beartracks credit sections.
1. First ensure that you have turned editing on in your course, then click on 'Add an activity or resource' in the desired topic to add the zoom meeting activity tool: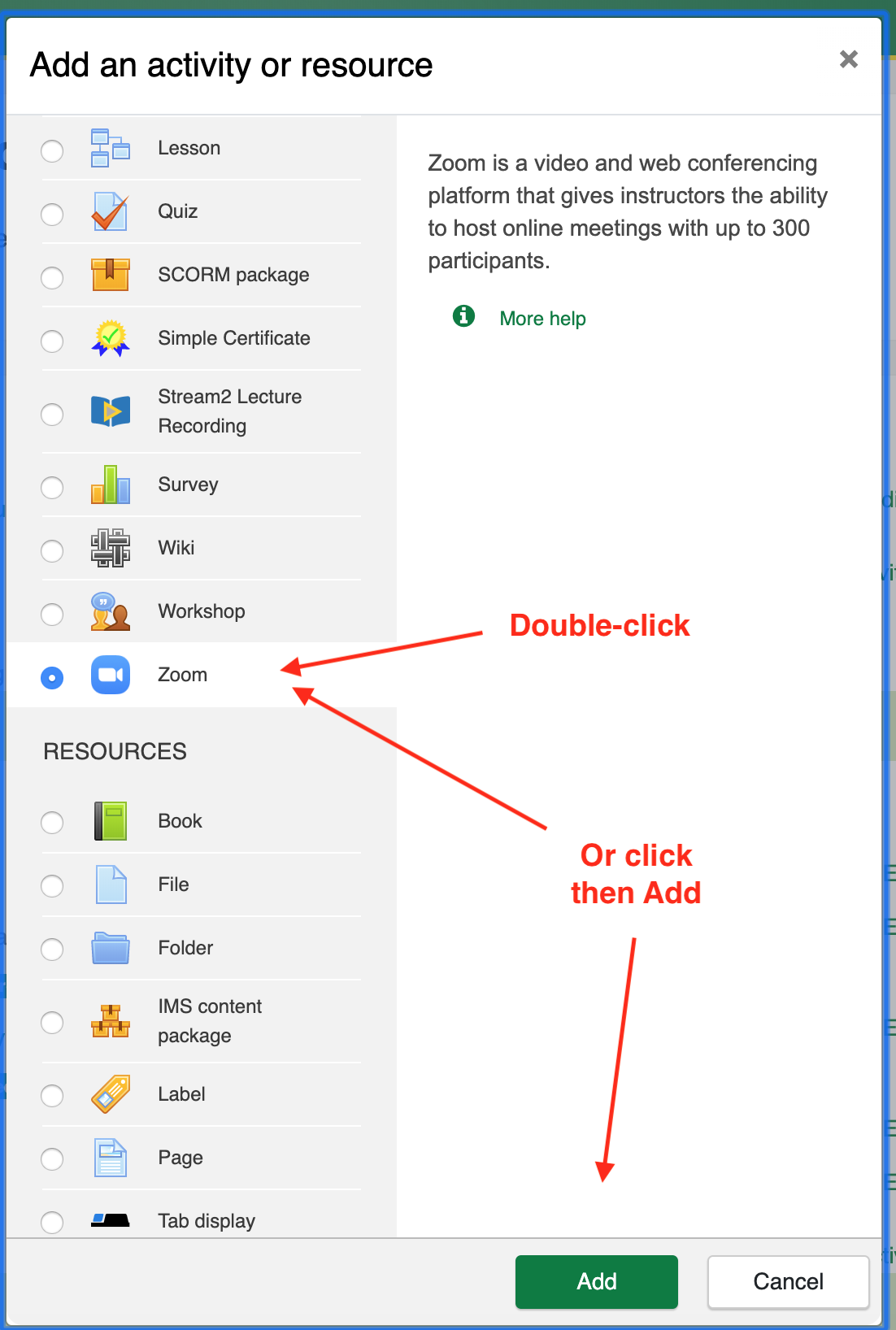 2. Give the activity a name that will indicate where all the course meetings will be located. You will only need to add a single zoom activity to your course (you will add multiple meetings within it). All the other setting can be left as defaults: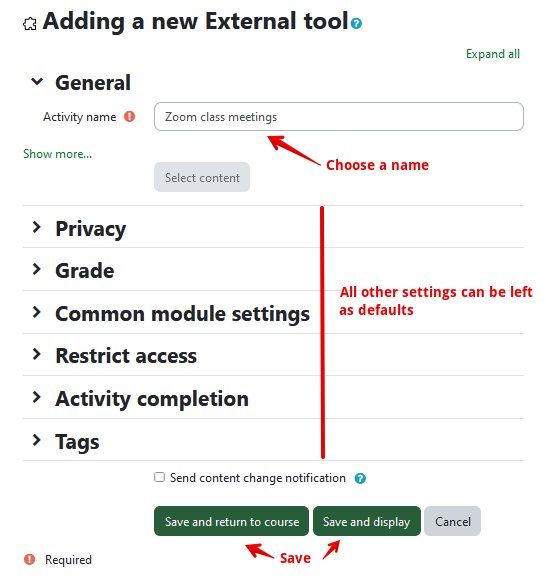 3. If you chose Save and return, click the new Zoom tool link from your course:

4. If you chose Save and display (or clicked the link), you should now see the Zoom course dashboard. If this is your first time accessing the tool (and Zoom), you will need to confirm your UAlberta email address as an account on the system. Note: if you already have a Zoom account associated with your UAlberta gmail account (in the form ccid@ualberta.ca) you may encounter problems with this step. You will need to delete your previously created account to link an account to Zoom through eClass.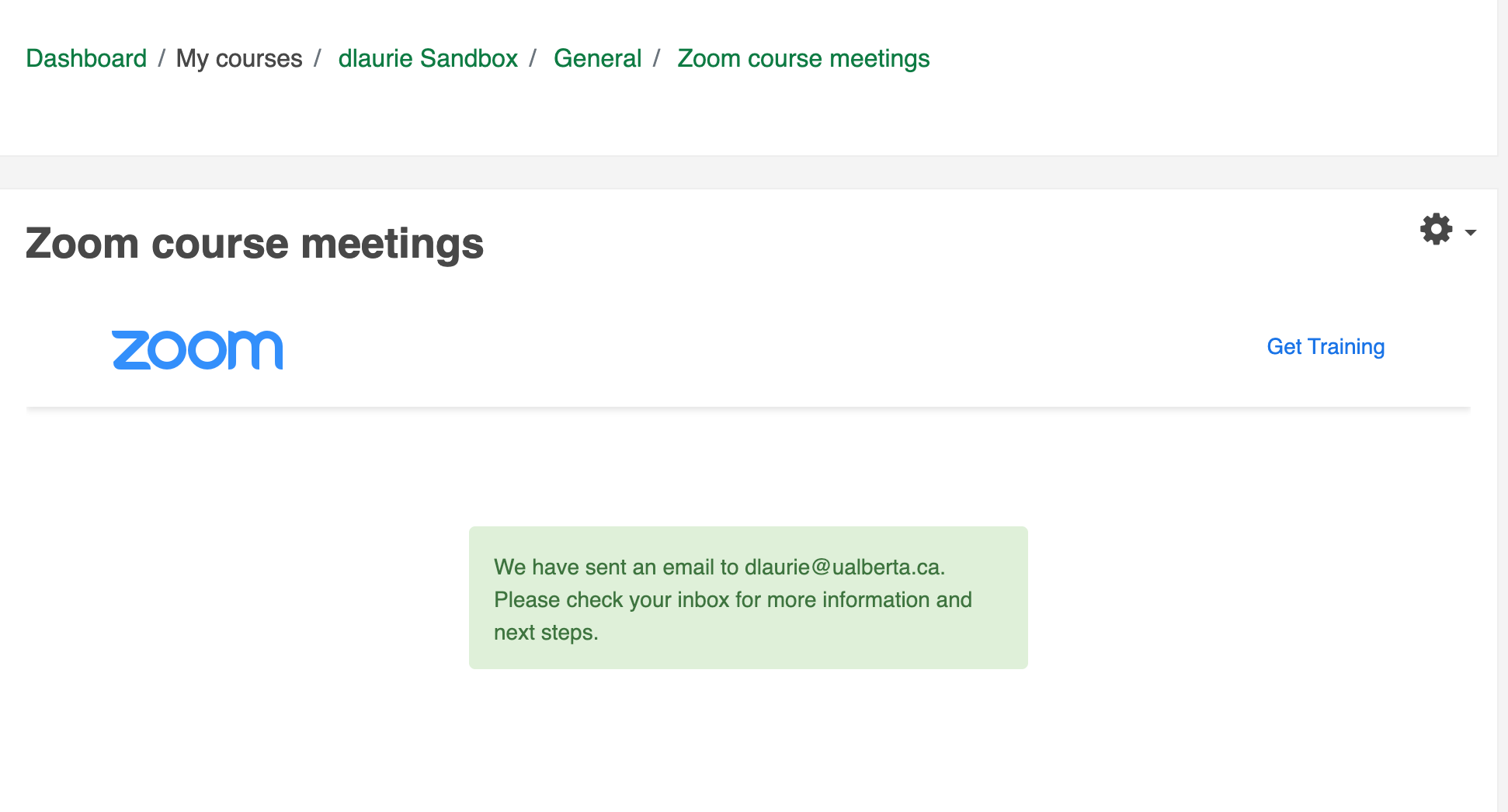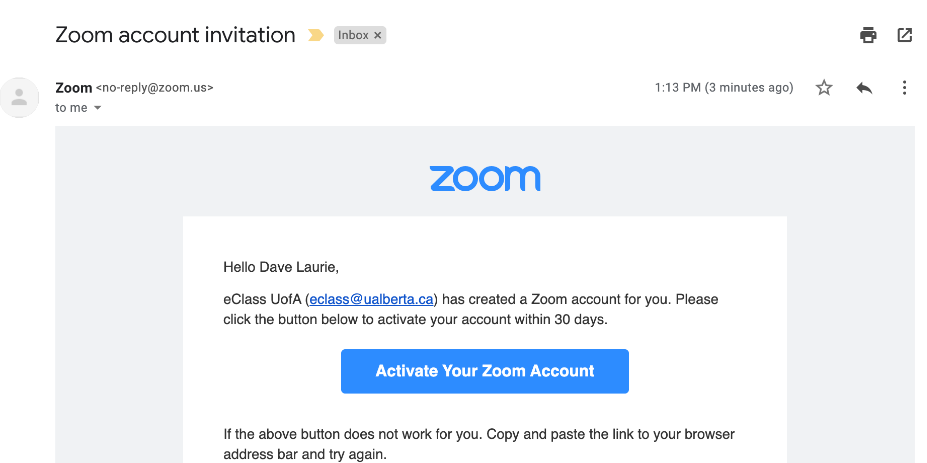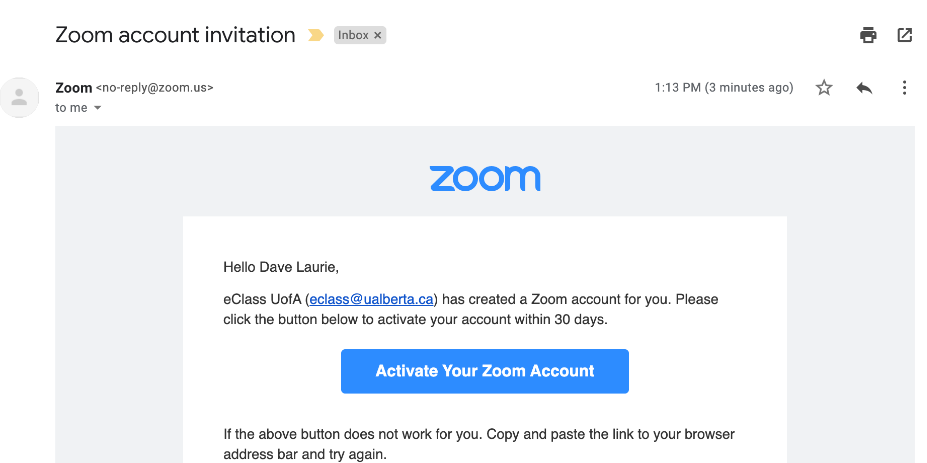 5. Clicking the link in your UAlberta email account will allow you to follow a sequence of steps to sign in to and connect your account to Zoom: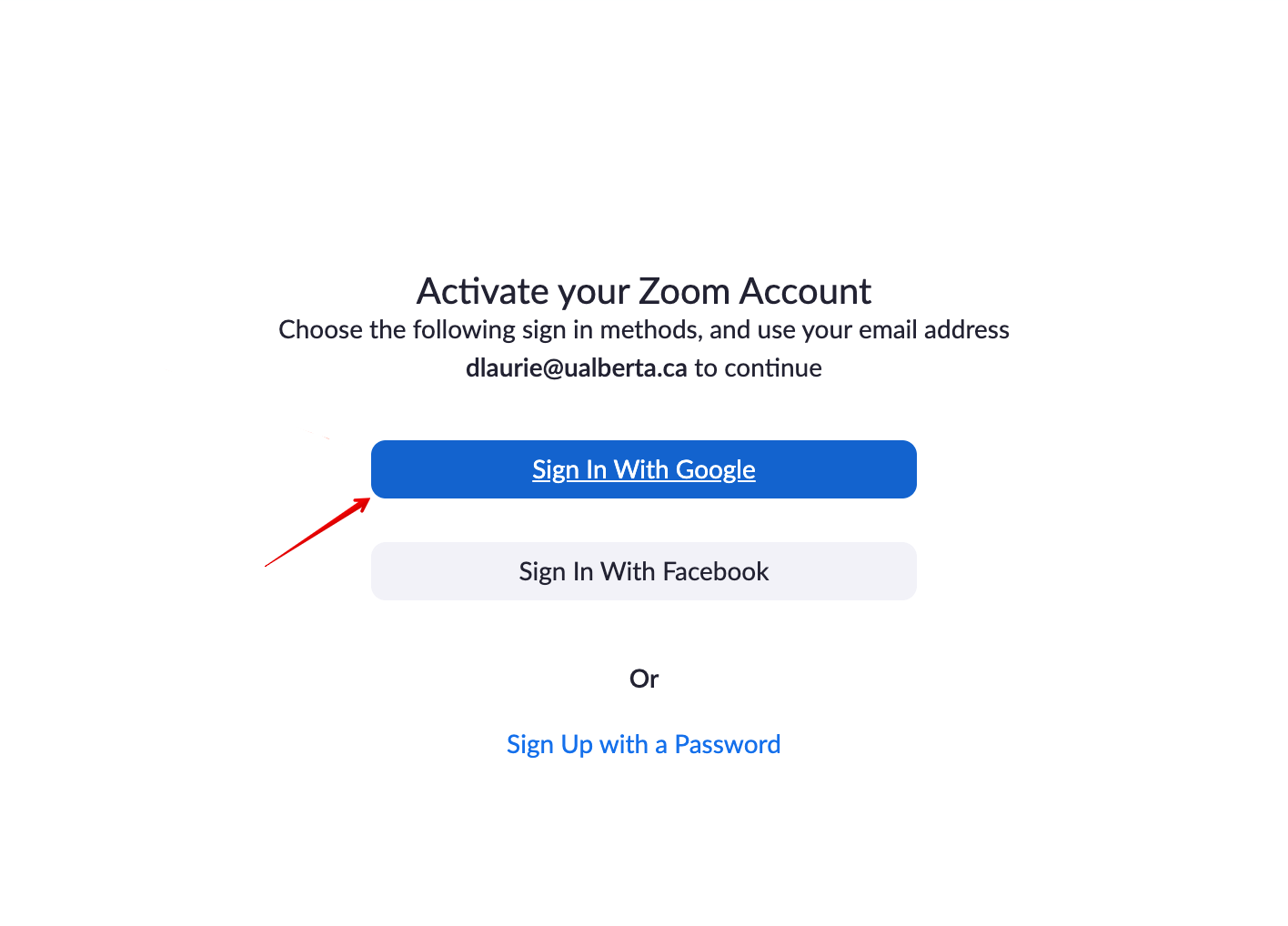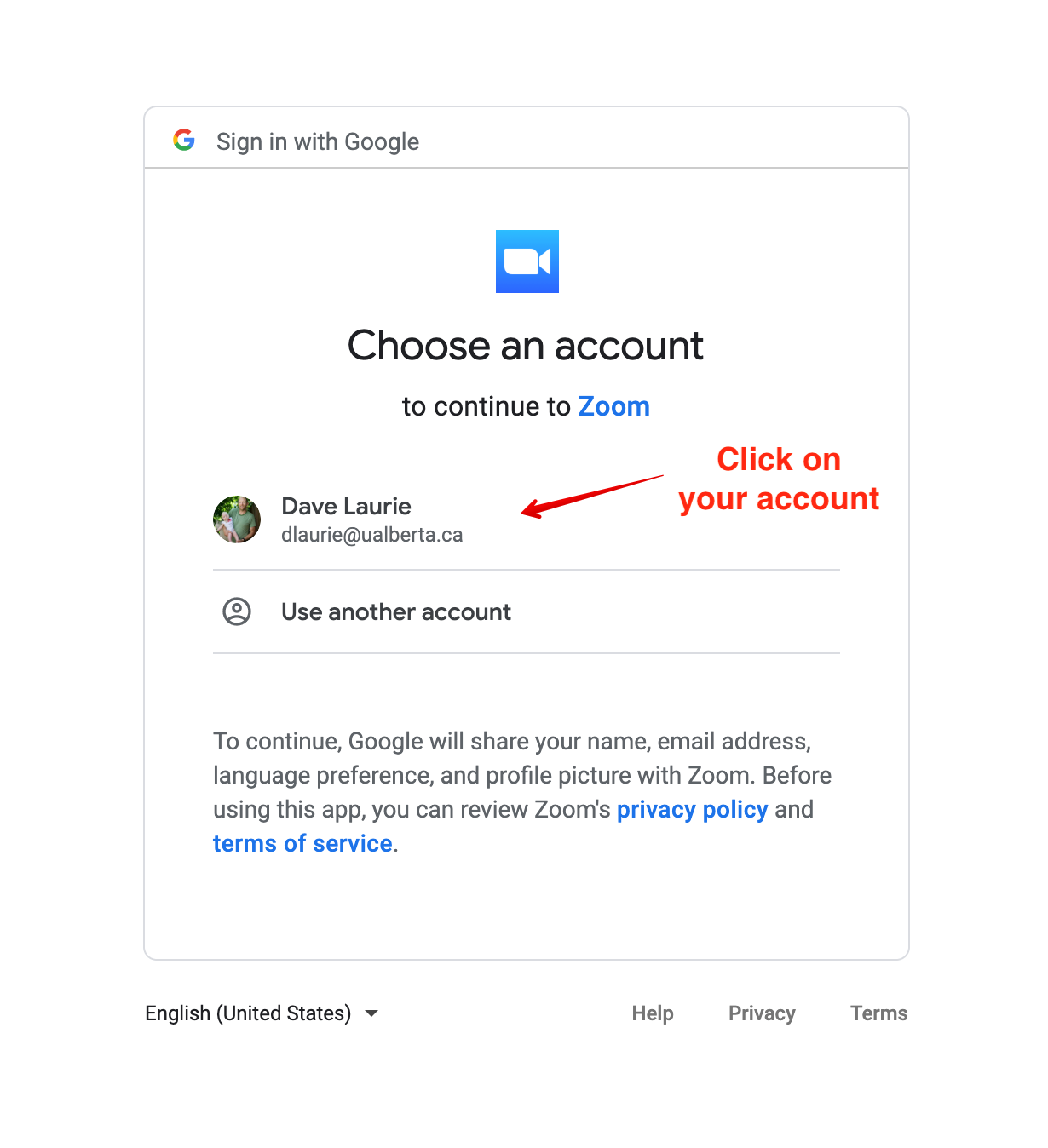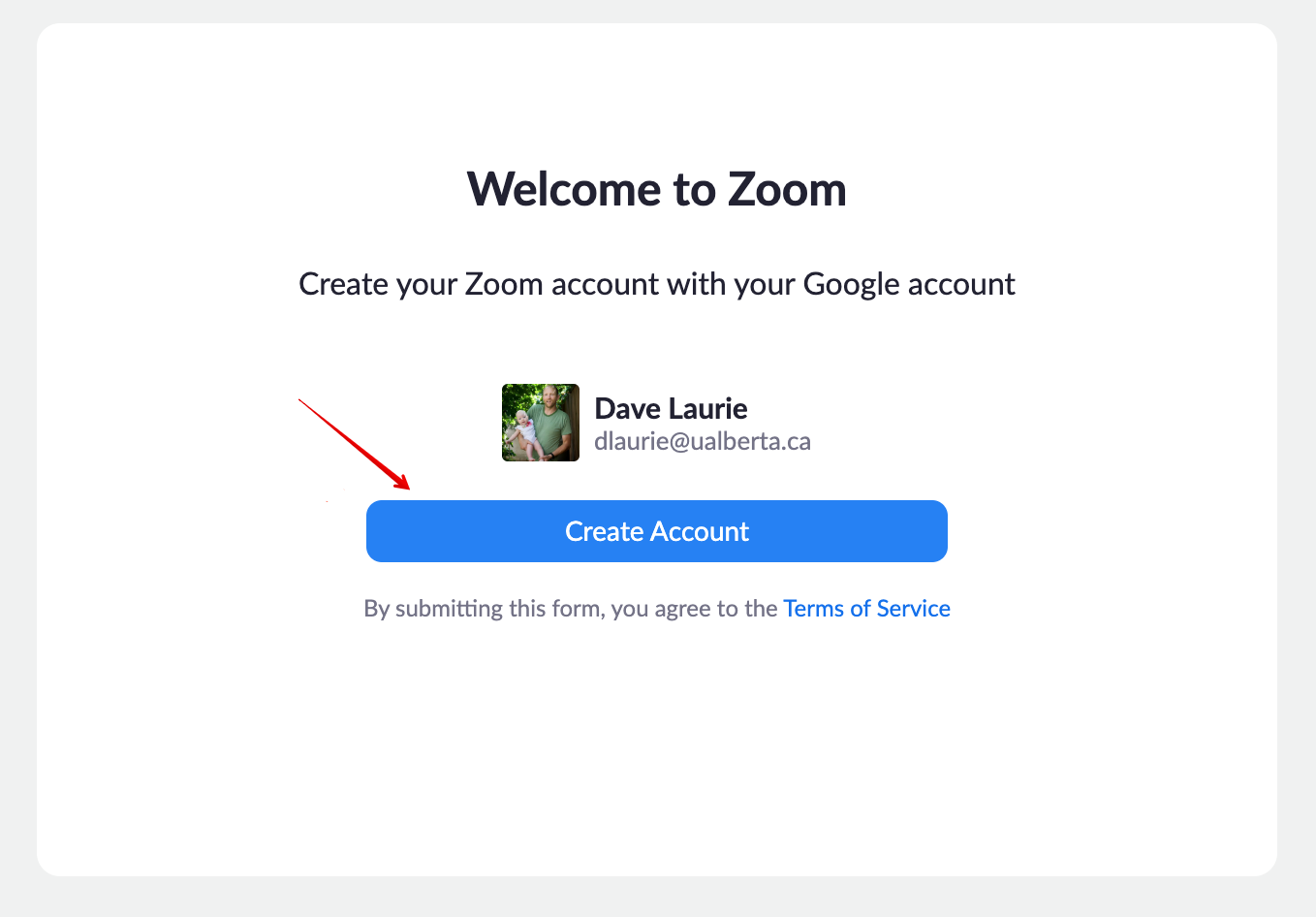 6. Now your account is enabled and you will be signed in to the Zoom web application. As this interface is slightly different from the integrated eClass tool, it is recommended that you navigate back to eClass and refresh your page. You should see the Zoom Course recordings interface at this point. This will show any Upcoming meetings you've already created, along with tabs for Previous meetings, and any Cloud recordings: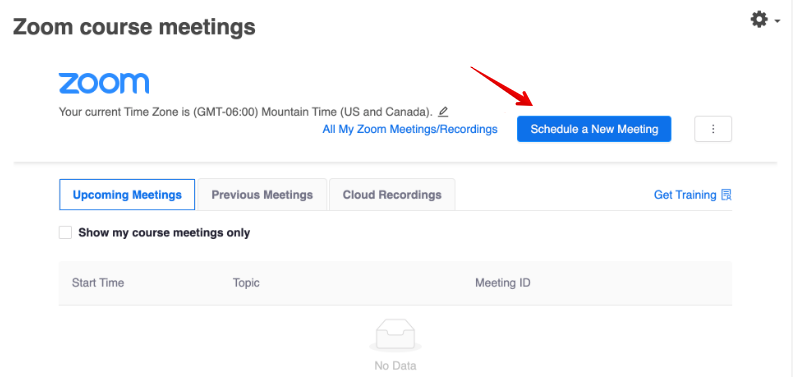 7. When creating a new meeting, you can specify the following:
Topic: Enter a name for your meeting to identify it to students

Description (Optional): Any clarifying information about the meeting needed

When: The Date and time of the meeting

Duration: The meeting length - students will see a Join button in your course until the meeting duration has passed

Timezone: Leave as default

Registration: Leave unchecked

Video: Determine whether video and audio should be enabled by default for Hosts or Participants

Audio: Should be set to Computer audio only at this time

Meeting Options:

Require meeting password: Uncheck for no password; uncheck and recheck to enter a custom password

Enable join before host: If unchecked, students will see a message saying 'Please wait for the Host to start the meeting' until you join

Mute participants upon entry: Good option to check in large sessions

Enable waiting room: Checking this will require you to click 'Admit' for each participant who enters and is recommended for holding virtual office hours

Record the meeting automatically: Check this to record and then specify whether it should be Local (.mp4 stored on your computer) or Cloud (available to students in a list in your course)
8. Once created, you will see your meeting listed under 'Upcoming meetings':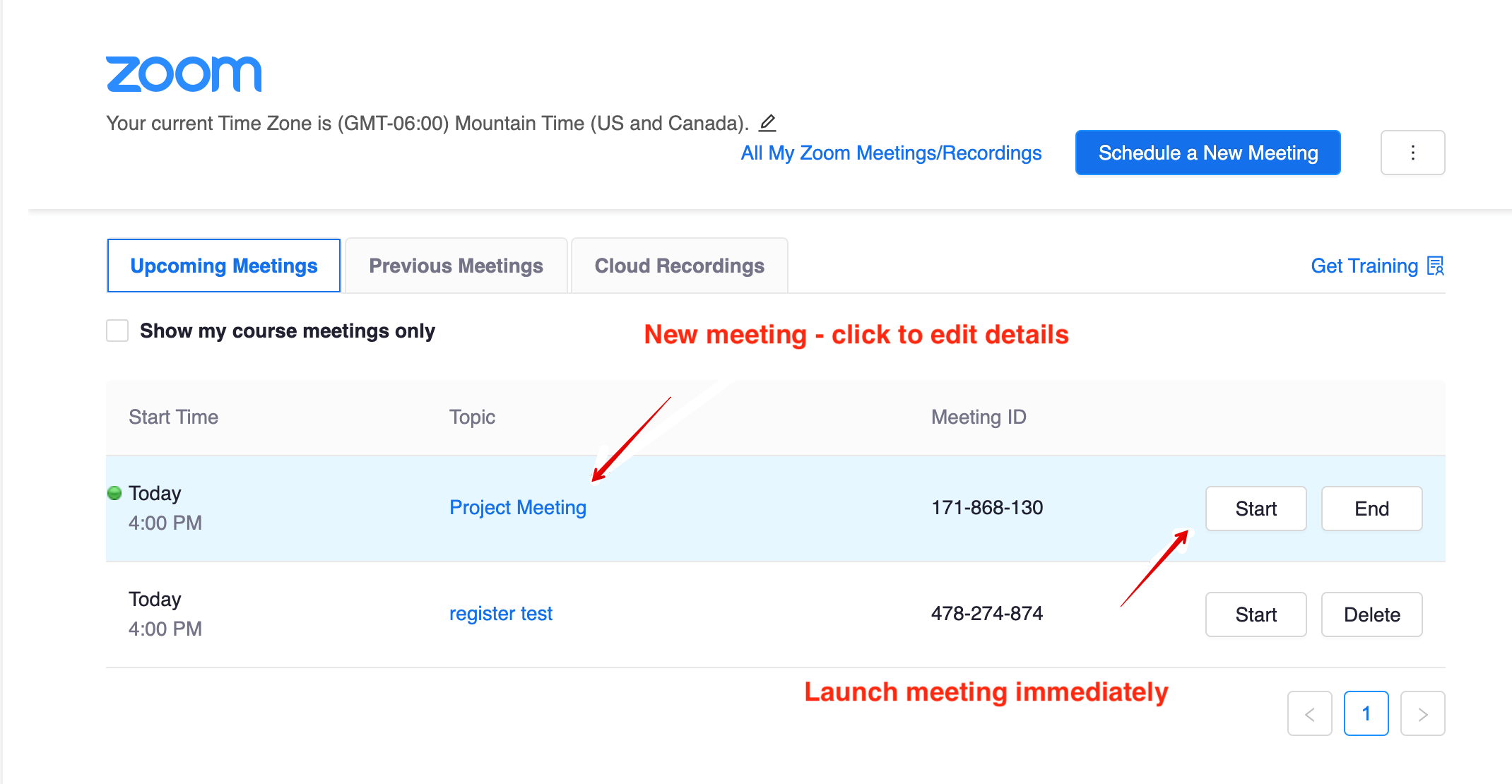 9. Accessing the meeting settings will provide you a link to share with external participants (students in your class can just click the link to join.)

---