Streaming Live Lectures Using Stream2
Article Last Updated August 2020
Update: The Stream2 external tool was removed from the activity chooser on August 22, 2020. Videos can still be recorded or uploaded through the eClass editor and embedded in any context where it is available (the external tool is not required for this process.)
This article outlines how instructors can use the Stream2 external tool to record and instantly stream their recording live to their students. Much of the process follows the same workflow as if an instructor was pre-recording their lecture in advance so review that article first.
1. Once a Stream2 recording has been added to the tool page, when ready to begin recording, check the Stream Live box when selecting the input:
2. If you select screen recording, you will see a dialogue to select a region or application. Because of a known issue, it is recommended that you always record your entire desktop at this time.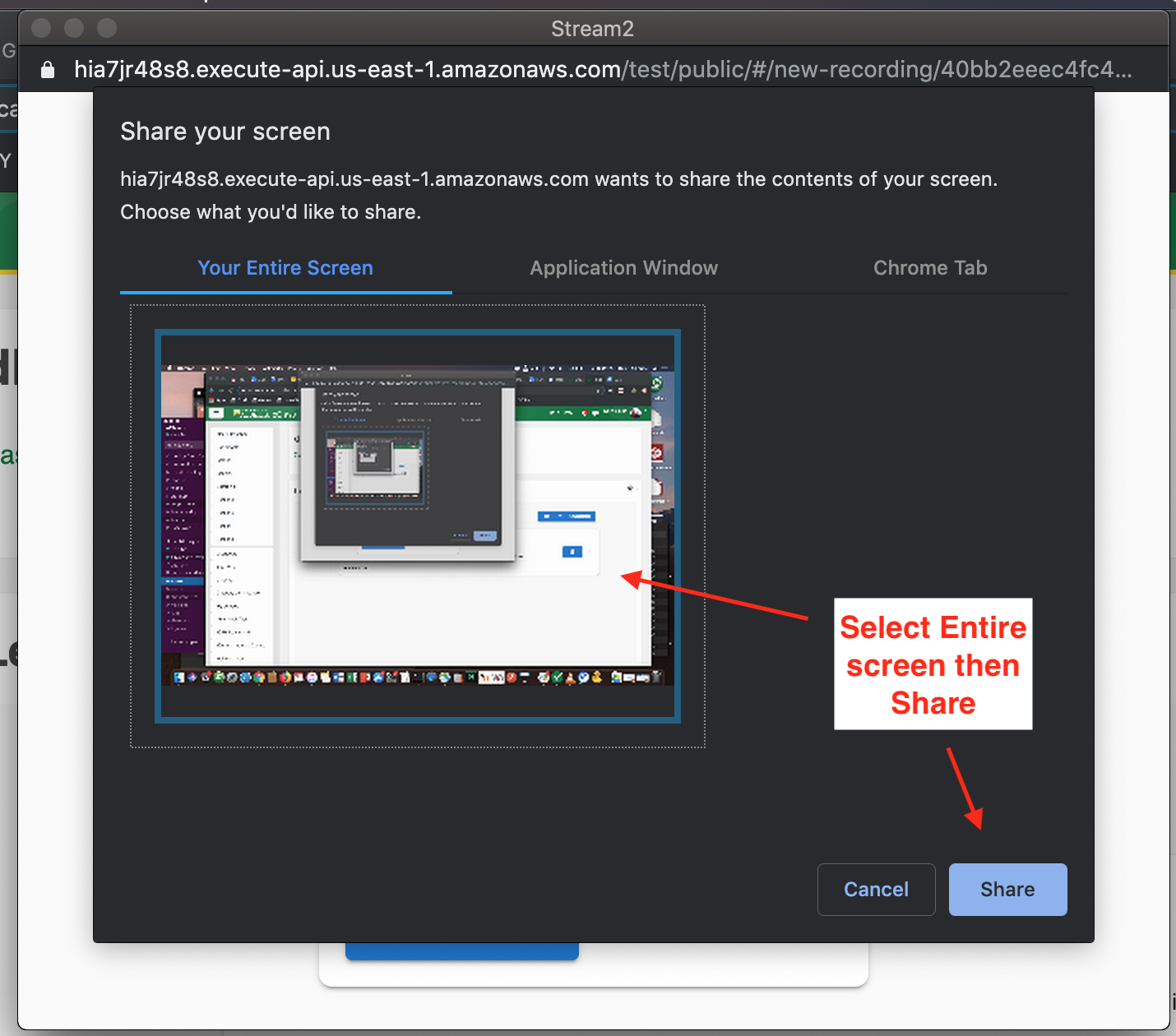 3. Once you have selected your input type it will begin sharing that with Stream2 - you will see a preview in the recording controller window:
... and an alert at the bottom of the screen notifying you that your screen is being shared:

4. You can now begin recording and live streaming when you are ready by clicking Record. This will be shown by the red 'Recording 'button in the recording controller window.
The recording controller window must not be closed during recording or streaming.
5. You can now begin speaking and performing the activity you wish to stream, eg. delivering a powerpoint lecture. You do this as you normally would.
6. Students can view the recording you are making live by clicking on the player icon in the external tool in eClass. Any live streams are indicated by the red 'Live' button.
7. When you are finished, locate the recording controller window and click Stop. The recording should begin uploading automatically. When this is complete, the recording controller window will automatically close.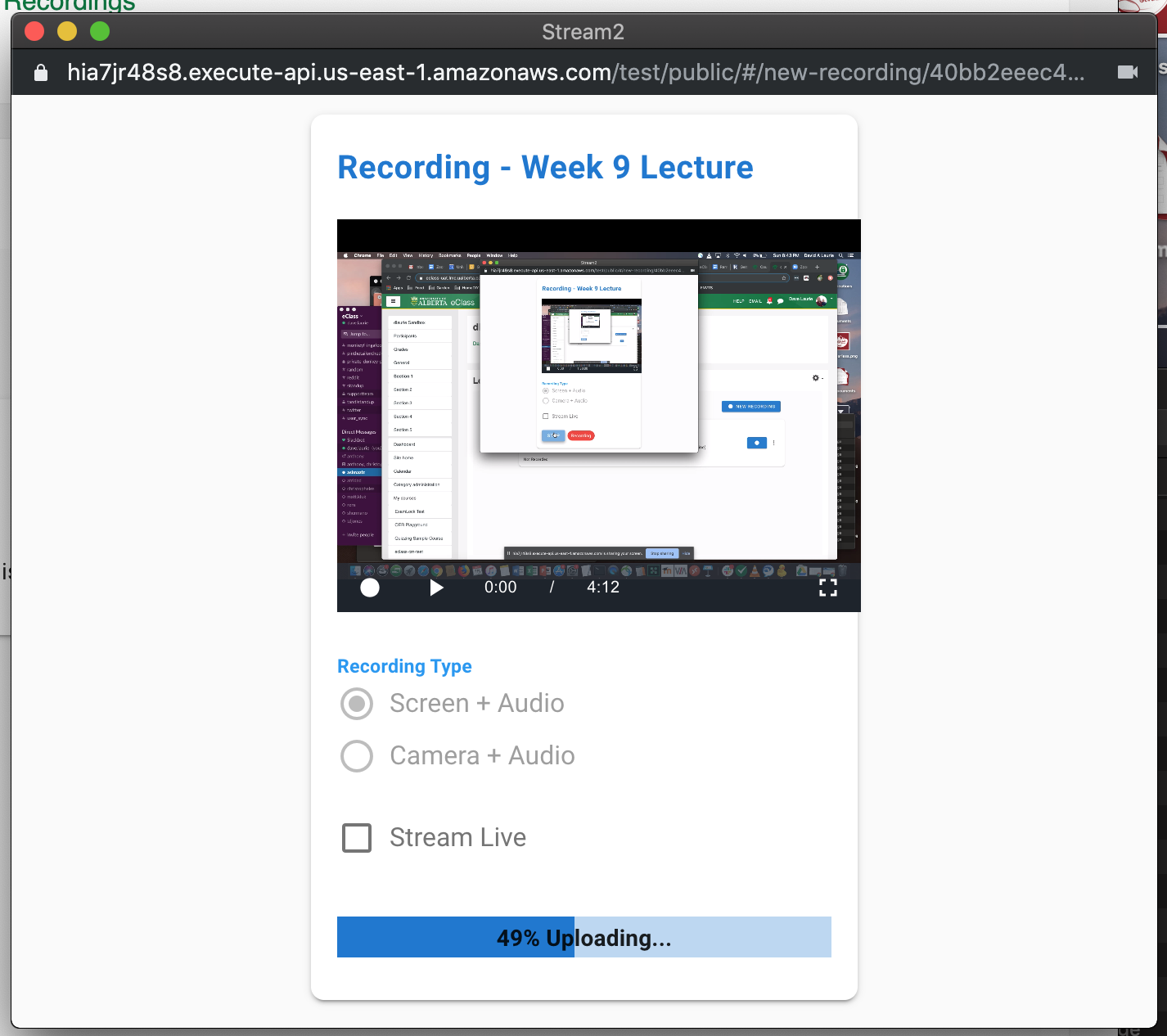 Now when you navigate back to the Stream2 interface in eClass, you will see that the video is being processed. Once this is complete, it will be ready for viewing.

---