Creating Group-specific Zoom Meetings
Article Last Updated March 2021
Instructors can create separate Zoom meetings for different groups in their courses even though this is not possible through the regular eClass-Zoom integration where normally it is not possible to create a meeting without it also displaying along with the rest of the course's Zoom meetings/lectures and being visible to all the students in a course. Common use cases for this would be to create group-specific office hours or meetings for one particular lab section in a course.
Note: if instructors want to set up office hours with selectable time slots in a calendar for individual students, instructions are available for doing that via either Zoom or Google Meet.
To limit access to a specific Zoom meeting to a group in your course, instructors must first create a meeting through the Zoom web portal and then share the information in the course, limiting access to a specific group using restrictions.
Once a meeting is created on the Zoom web portal, users can access and copy the meeting url by clicking Meetings > Upcoming and then clicking the meeting title to view its details: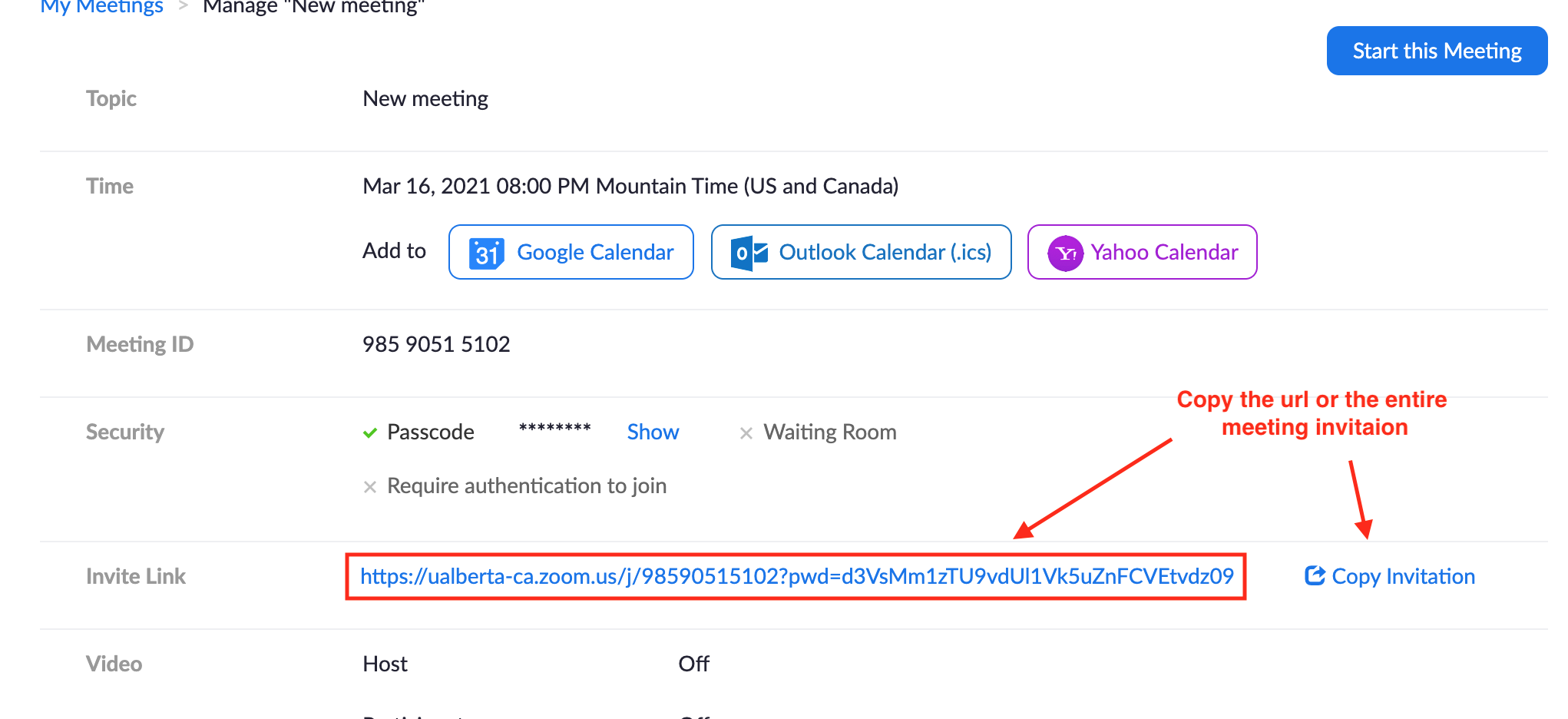 This url (or the entire meeting invitation) can now be added to the course as a number of different ways: url, labels, pages, or as the headings of content sections depending on the course content and layout. Once added, the content should be restricted to the desired group: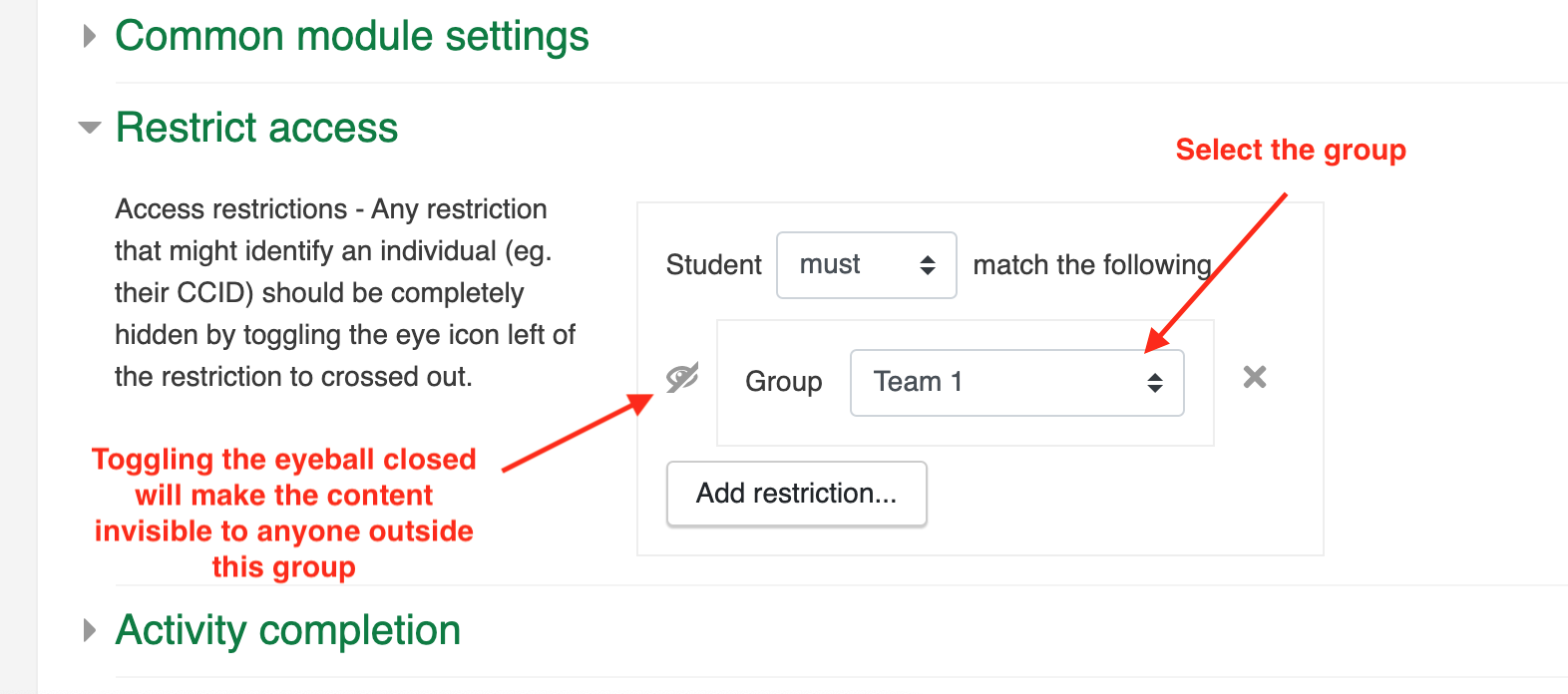 ---